What You Should Look for in a Compressed Air Rental Provider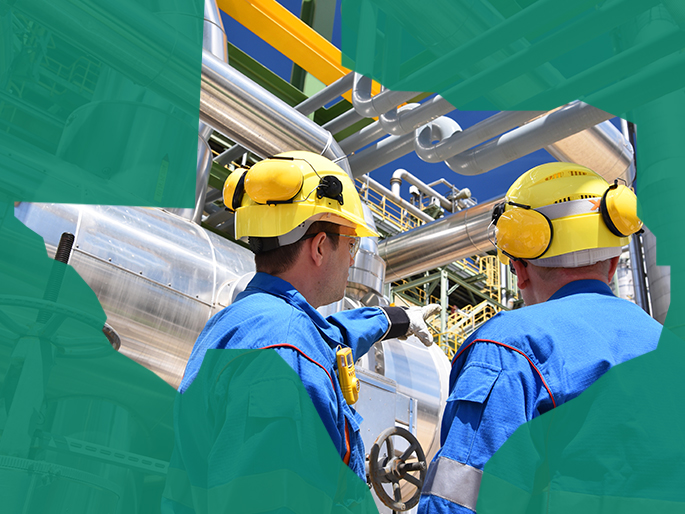 For companies that depend on a continuous source of compressed air, the question is when – not if – the need will arise for a compressed air rental. Performance issues, efficiency problems and unexpected equipment failure are among the most common reasons that can lead one to seek out a compressed air rental provider.
For many Texas-based operations, such as the oil & gas and power generation industries, these problems are more likely to occur in the summer months. Intense heat and humidity can be especially problematic for compressed air systems, which are designed to run and power equipment using clean, dry air. When excessive moisture is present in compressed air systems, corrosion problems are likely to emerge, requiring maintenance or repairs. This is when many companies turn to compressed air rental services for help.
But not all compressed air rental services are created equal. To help you find a compressed air rental service, there are four key quality indicators you should look for, such as:
LEVEL OF EXPERIENCE
Identifying a rental equipment provider who has been around long enough to understand the unique needs of Texas-based industries and the many problems they can encounter is critical. Your provider should be as familiar with the construction of compressed air equipment as they are compressed air issues, such as: surging, low pressure and flow-rates, corrosion, leaks, excessive oil or moisture and downstream contamination, to name a few.
AUDITING CAPABILITY
If you ask, any provider would be happy to write up a quote for new rental equipment. But how many of them will really dig into your system to find out if you actually need it? Who will talk to you about why you think you need that compressor and see if there's another, more efficient way to solve your issue? Ethically minded providers will include a free audit of your system and make recommendations that can help improve overall system performance.


EQUIPMENT QUALITY
Compressed air equipment should be durable and sophisticated enough to supply continuous power through the toughest conditions, such as demand spikes, intense temperature fluctuations and more. But at a base level, you should make sure your provider supplies equipment that complies with global industry standards, such as ISO 9001, as well as more specific standards for compressed air testing, performance and safety.
RESOLUTION TIME
Every hour that your system is offline puts the financial wellbeing of your company in jeopardy. According to Analyst Firm Aberdeen Research, 82% of companies have experienced downtime over the past three years, which can cost a company $260,000 per hour on average. Good compressed air rental companies understand this and offer expedited shipping and installation times to help minimize the high costs of downtime.
Fluid Flow's Texas division is one of the few providers of 100% oil-free compressed air rental equipment that is designed to get your facility up and running quickly, and with improved reliability and efficiency. Offering same-week (and in many cases, same-day) delivery, our state-of-the-art solutions are modular and flexible with installation as simple as confirming the correct electrical connections, fitting sizes and tie-in points.
With more than 50 years in the business, few rival our expertise in the industry. Our staff of factory-trained personnel can visit your facility, identify the root cause of your issue and recommend solutions.
To learn more about us, you can download additional literature on our rental services, repair center or capital equipment. You can also contact an expert at Fluid Flow to find out how we can reduce the stress and downtime associated with unexpected compressed air equipment issues.
---
Why should manufacturing companies have a reliable compressed air rental partner? Read about the benefits of rental equipment and having a rental provider you can rely on in our blog post: 5 Reasons Why Manufacturers Rent Compressed Air Equipmement