Q&A: Fluid Flow's Texas Division GM Hunter Neblett Joins Nationally Syndicated Show to Share Secrets Behind Company's Success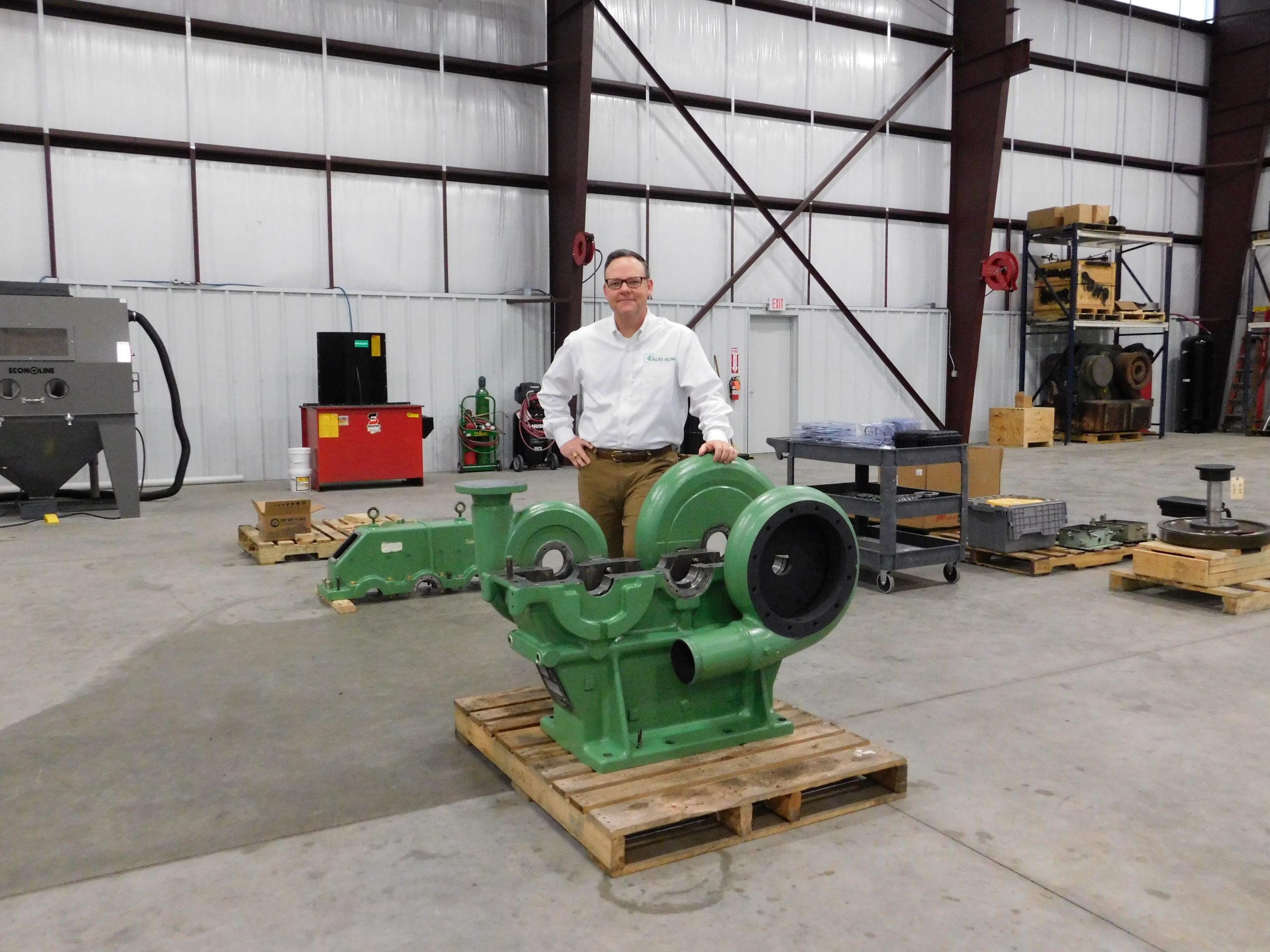 Hunter Neblett, General Manager of Fluid Flow's Texas division, recently joined the nationally syndicated show The Price of Business for an interview with host Kevin Price and Annette Monks of Carlton Staffing.
Neblett talked about the background of the company, trends in the industry and how Fluid Flow has been able to be successful in the market.
Price is an award-winning author, broadcast journalist, syndicated columnist and is the editor-at-large for TheTimesUSA.com. Carlton Staffing is a regional employment firm headquartered in Houston.
To listen to the full interview, please click here. An edited transcript of the interview is below.
—————————-
Fluid Flow has been (providing industrial compressed air and process equipment solutions) for half of a century. You're really leaders in this industry. Talk about how things have changed in the industry and what you see around the corner.
The thing that has changed the most, that's pertinent to what Carlton (Staffing) has helped us with, is the rise of the Millennials as they come into positions of authority in these manufacturing facilities. They consume information and search for products in a very different way than our business model was used to.
We've really had to adapt our approach to that, and it goes to recruitment and retention of our key people and also then how we approach those customers. What happens is, they don't have to contact us for the basic information that they used to. They're getting all that online.
When they come to us, they generally have a very high-level issue. We have to have great people that are well-trained and well-supported to add value in those cases when we get our limited opportunity to make an entrance to a new customer.
What sets you apart from your competitors?
We're fortunate in that we are a privately-held company without a lot of bureaucratic red tape and mid-level management. We empower our employees and we expect our employees to find solutions for our customers.
We approach everything with a couple of points in mind. The first is, every decision has to be measured against our long-term goals. The other is, we actually sell reliability. Keeping the facility running reliably is the most important thing.
If you come to us and say, "Hey, I want to buy a $200,000 compressor. You're in the compressor business. Give me a quote for a compressor." We're going to do that. We're going to give you a quote for a compressor, then we're going to dig into your system and talk to you about why you think you need that compressor and if there is another way to solve it that might be more efficient for your facility?
That, I really think, sets us apart from our competitors. We didn't just quote you a compressor and then walk away and never look at your systems to see if you really need it.
How do you deal with the cyclical nature of how industries work – especially in Texas?
It definitely does apply to us and it's macroeconomic and frequently there's not much we can do about it.
We benefitted greatly from the shale boom and all the exploration and production that's coming out of Texas, to provide low-input cost to the petrochem installations along the Gulf Coast. So (2014 and 2015) were excellent years for us, as those plants were built, and large companies were spending billions of dollars on projects.
In that period, we were selling a lot of capital equipment. Since that has concluded and those plants are now up and running, our business is focused on maintenancing that equipment. We have two sides of the business – selling the new machines and then maintaining the old machines.
What we find in a manufacturing site is when they don't have funds to buy new capital equipment, they are focused on maintaining the equipment that they have and extending its service life. We benefit on either end of the cycle.
As long as plants are up and running, they either have to maintain what they have or buy new equipment and we have two sectors of business to support that.
I'd love for you to share the big move Fluid Flow recently made.
We did move into a new facility that's on two-and-a-half acres. We almost doubled the size of our building and we increased the breadth of our work here to bring some light manufacturing and assembly in-house that we used to outsource.
We've invested heavily in machinery and added headcount to do that and so far, it's working out very well. Our delivery times are down, our prices are down and our returns are up, so we're very happy about that.
———–
Neblett has been with Fluid Flow for the past 19 years, starting out in sales before moving into management in 2005. Fluid Flow has more than 800 employees across 41 locations in North America. The Texas division has 35 employees in four locations.
Learn how the Texas division helped save a hot mix asphalt plant tens of thousands of dollars by providing a compressed air system upgrade.