Hot Mix Asphalt Plant Saves 'Tens of Thousands of Dollars' With Compressed Air System Upgrade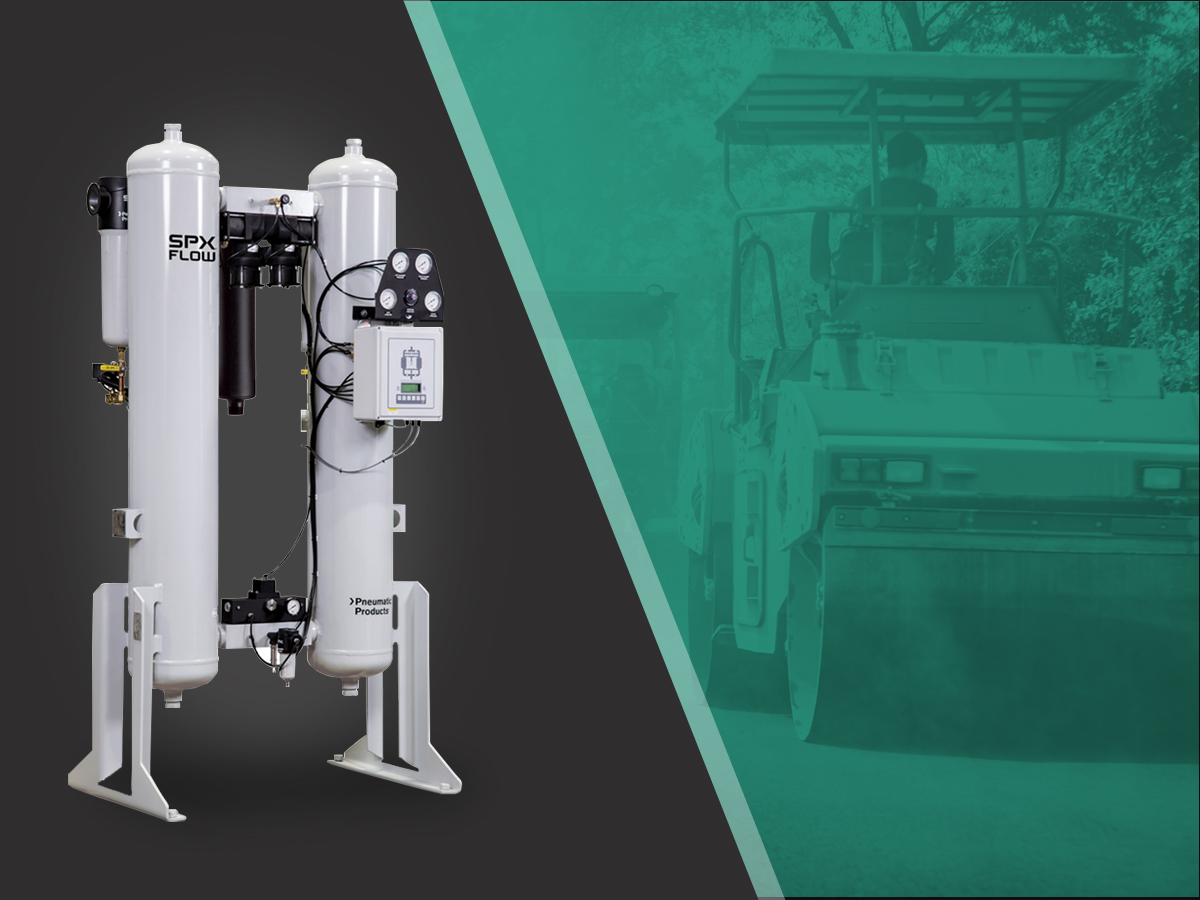 In the construction industry, a lot of things have to go right to coordinate the timely and steady stream of hot mix asphalt to a jobsite. From sourcing raw materials, to heating and mixing the aggregate, to loading and unloading the end-product, there are many stages that depend on properly functioning mechanical equipment.
For HAC Materials, Ltd. in South Texas, the final stage at the plant – loading hot mix asphalt into trucks for delivery – was often a major roadblock that would put the brakes on productivity.
"We had a lot of shutdowns due to moisture affecting our controls that would bring things to a standstill," said Randall Moore, vice president of HAC Materials. "We had to replace parts a lot."
Like most hot mix plants, HAC Materials relies on compressed air to power controls for valves and other components used to handle the production of over 200,000 tons of hot mix asphalt every year. However, at one of their plants, the pneumatic cylinders and actuators were malfunctioning, leaving a door critical for controlling the flow of new asphalt stuck in one position for extended periods of time.
"It was bad," Moore said. "When it didn't open, you couldn't get the hot mix out of the silo and into the truck. When it didn't close, you could bury a truck in hot mix. So it's pretty important to have the part that makes the silo door open and close work properly because you generally have a pretty expensive truck sitting underneath it."
In addition to the potential damage to trucks, unplanned downtime began to cut into the company's productivity. In one year, maintenance teams were called out over 20 times to make repairs, which resulted in at least 2,400 lost work hours.
"It costs a lot of money when you've got two paving crews with 14 guys each who are on the highway standing around doing nothing and 15 truck drivers and trucks that are sitting around doing nothing but waiting for hot mix to come out of the plant," Moore said.
While assessing plans for retrofitting the plant to alleviate the problem, Moore contacted Fluid Flow's Texas division about his options. Knowing excess moisture in HAC Materials' compressed air system could be a contributing factor to the actuator's mechanical failure, Fluid Flow recommended a desiccant air dryer and condensate separator to assuage the situation.
Since the installation of the new equipment, the hot mix plant has eliminated shutdown-causing problems and significantly reduced downtime, according to Moore.
"We've got a bulletproof little set up now and we're saving tens of thousands of dollars, if not more," Moore said. "Fluid Flow is very good at specifying the right size and application for an air dryer, so it's not like I needed to look anywhere else. I know their products are the best you can buy, the reliability is second to none, and they are really good at specifying what people need."
Fluid Flow provides operators of compressed air and process equipment with reliable solutions to maximize their return on investment and productivity, while reducing expensive downtime and maintenance issues. From technical expertise you can trust to industrial equipment made by leading manufacturers, the experienced and knowledgeable team at Fluid Flow can help you find everything you need to drive the productivity of your business. To contact Fluid Flow's Texas division about your compressed air needs, click here.