Prepare Answers to These 6 Questions in Advance to Quickly Resolve Your Compressed Air Emergency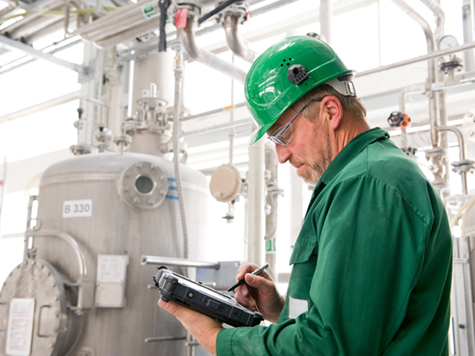 Operators who depend on compressed air to power their equipment can run into some serious headaches when a compressed air emergency arises. In these situations, a compressed air rental can help you minimize the risk of downtime, optimize productivity and handle spikes in demand with ease.
The key, however, is knowing how to plan for these unforeseen events in advance. Having a clear action plan ahead of time – along with a detailed checklist with the specifications you need from your rental – can make the difference between a seamless rental solution and a not-so-great-one.
Here are some important questions to consider that will help you expedite an emergency or temporary air compressor rental:
1. What type of compressed air application do you need a rental for?
Identifying the type of environment and application that you will need your compressed air rental for – such as general plant operations, food & beverage, power generation or bioprocessing – is an obvious, but critical first step. You should also communicate if you plan to use the compressor as your primary power source or as a backup.
2. What size air compressor do you need?
To answer this question, consider how many hours per day you need the compressor to run and if there are any fluctuations in demand load. Will the compressor run in shifts or continuously? Then, calculate the CFM (cubic feet per minute) and PSI (pounds per square inch) that you will need.
3. How clean and dry does your compressed air need to be?
Asking yourself this question can help the rental vendor recommend not only the right compressor, but other crucial auxiliary equipment and components, such as filtration systems, trim water coolers or desiccant air dryers. Will you require 100% oil-free air? Do you have other restrictions that call for a dewpoint rating of -40 °F?
4. How soon do you need equipment up and running, and for how long?
Are you facing a compressed air emergency and need a solution A.S.A.P., or do you need to offset a capital expense with a temporary solution? Taking a moment to consider your timeframe will help your rental provider understand the urgency of your request and give them an opportunity to provide a more precise overall cost estimate.
5. What steps should be considered prior to install?
Before you select your compressed air rental and schedule a delivery date, you should consider the space your rental equipment will occupy and how you will get it offloaded and connected properly. Will there be a clearly defined pathway with the right amount of clearance to move it into the space? What about the power supply that will feed it? Will you need to hire a licensed electrician to handle a portion of the install to make sure everything is up to code? For the discharge to the air header tie in point, do you have the right size hose and connection type?
6. Who will be checking the compressor for maintenance?
It's also a good idea to have a clear understanding of who will be performing routine maintenance check-ups on the compressor. Will the rental vendor come and check on the compressor? If so, do they meet the plant's safety and insurance requirements?
Taking the time to consider these questions in advance can help you to turn what would otherwise be a real problem into a mere inconvenience – and a potentially cost-saving solution. The experts at Fluid Flow can help address your needs for compressed air with equipment that is designed for ease in transportation, installation, commissioning and operation.
You can significantly reduce the stress and downtime that results from an unexpected compressed air equipment issue with Fluid Flow's dedicated service network and same-week delivery services.
For more information on how Fluid Flow can address your unique compressed air needs, read our whitepaper, "How to Reduce Energy Costs in Compressed Air Systems."