Download Our Free Guide for Ways to Reduce Compressed Air Energy Costs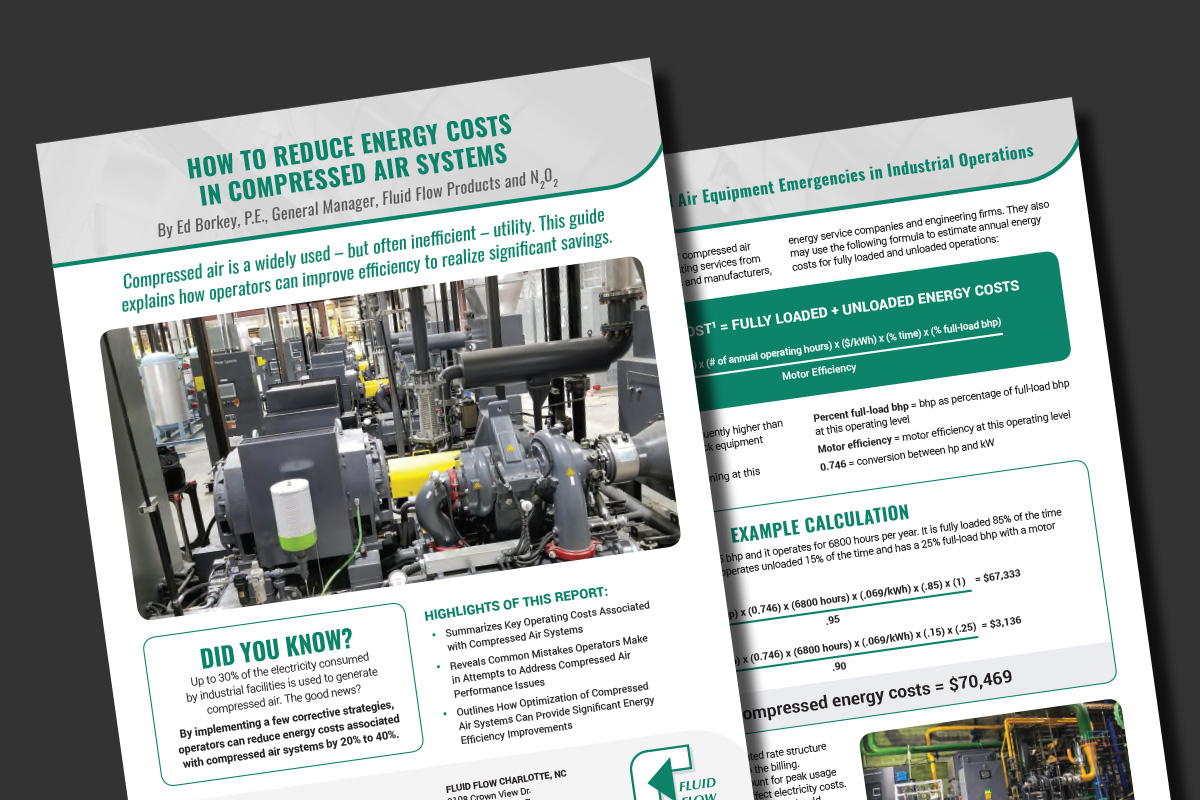 Compressed air is a widely used utility in the industrial sector. Unfortunately, it is also often very inefficient, which results in higher-than-necessary energy costs. Operators who put a few corrective strategies into action can lower their compressed air energy costs by 20% to 40%.
Learn much more in Fluid Flow's free report, which:
Summarizes key operating costs associated with Compressed Air Systems
Reveals common mistakes operators make in attempts to address compressed air performance issues
Outlines how optimization of compressed air systems can provide significant energy efficiency improvements
The guide, "How to Reduce Energy Costs in Compressed Air Systems," is authored by Ed Borkey, P.E. and General Manager of Fluid Flow Products and N2O2. He has more than 30 years of experience helping clients improve the efficiency of their compressed air systems. Download the report for more information.