How To Solve Reliability Issues With the Right Compressed Air and Process Equipment for Your Facility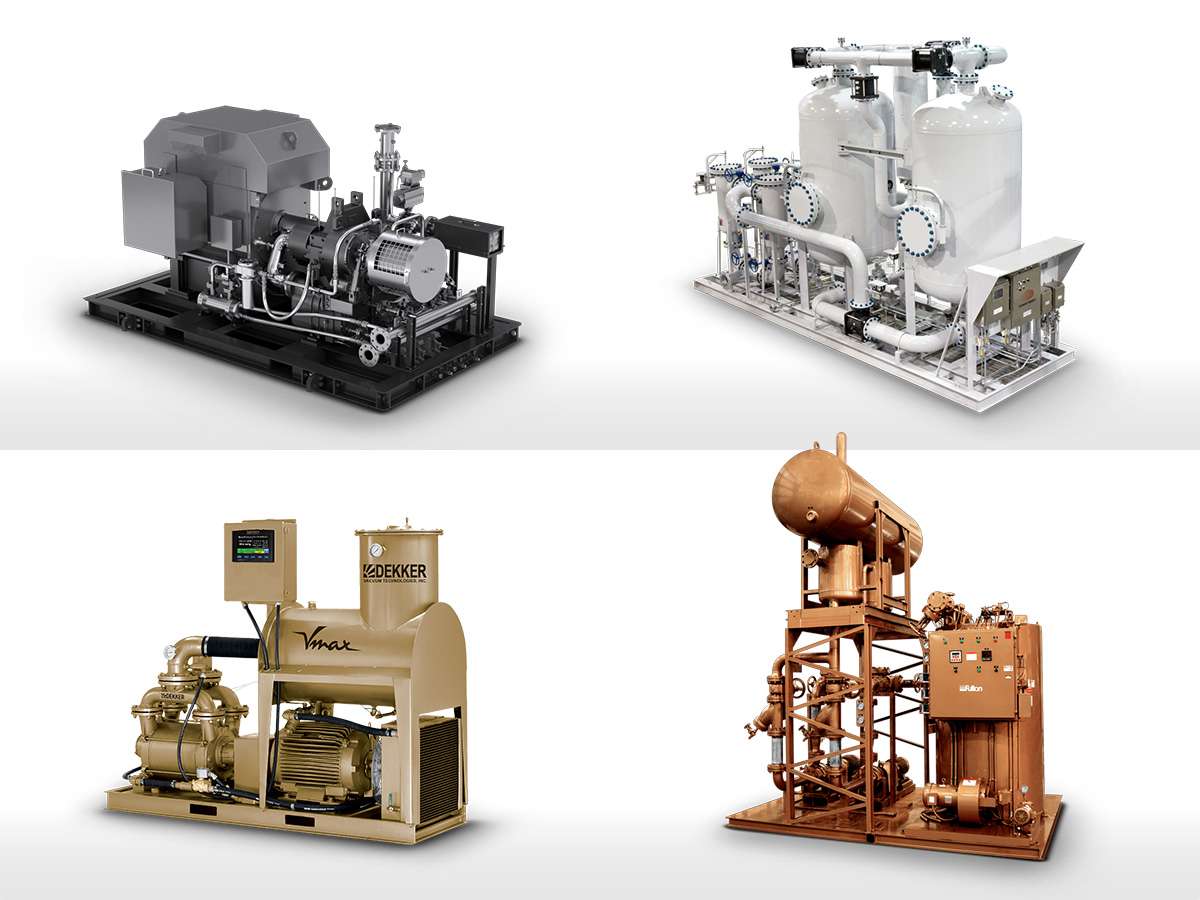 Having reliable utilities – whether electricity, water, compressed air, vacuum or process heat – is critically important for ensuring manufacturers can run essential processes, maintain productivity and minimize downtime.
According to the U.S. Department of Energy's Improving Compressed Air System Performance: A Sourcebook for Energy, "Many facilities have no idea how much their compressed air systems cost on an annual basis or how much money they could save by improving the performance of these systems." The same can be said of other crucial types of process equipment.
There are many ways operators can recoup significant savings on energy costs, minimize maintenance and avoid the headaches associated with old or outdated equipment. Manufacturers today know that customers want energy efficiency and in response, have updated their equipment to be more efficient. Here's a quick look at some common compressed air and industrial process equipment and some of the reasons why it might make sense to consider taking a closer look at your current system to see where additional efficiencies and cost-saving opportunities can be found.
Air Compressors
Air compressors have a limited lifespan and as time goes on, it may be cost-prohibitive to continue making repairs. Furthermore, you may find your compressor struggles to maintain a consistent level of performance. If you notice pressure drop or are encountering other problems with compressors failing to supply the recommended capacity of compressed air, it might be time to take action and decide whether an upgrade is needed.
Hanwha Power Systems manufactures oil-free centrifugal air compressors with an optimized aerodynamic design and structure that minimizes losses and maximizes efficiency. Each product complies with global industry standards as ISO9001, API, and can be customized to meet your facility's specific requirements.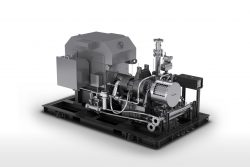 Air Dryers and Purification
Air dryers are designed to remove moisture so that a compressed air system not only works, but maintains efficient operation. When moisture is present in a compressed air system, it can cause real problems downstream and affect the function of other components. Some systems can handle high volumes of moisture, while others need more complex drying methods to provide air purification with a pressure corrected dew point of -40°F or lower.
SPX Flow Pneumatic Products provides highly reliable, energy-saving refrigerated air dryers, custom desiccant compressed air dryers and compressed air filtration solutions designed to efficiently remove water vapor and extraneous contaminants while lowering total cost of ownership.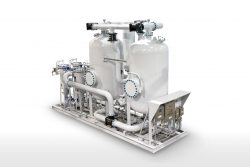 Vacuum Pumps
Insufficient vacuum caused by high sealant vapor pressure, incorrect sealant flow rate and process contamination of sealant are three of the most common operating problems for liquid ring vacuum pumps. If you are experiencing loss of pressure capacity, flow rate and are noticing an increased need for maintenance, it may be time to replace your equipment.
Dekker Vacuum Technologies provides the industry's toughest liquid ring, piston and rotary vane vacuum systems with some systems still performing steadily after 20 years of operation. Dekker's Vmax system contains formulated vapor pressure sealing fluid and can operate for 10,000 hours or more without major maintenance, providing enhanced reliability and cost savings.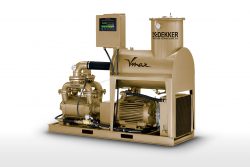 Fired Thermal Fluid Heaters
Many operations that require process heat could benefit from the reliability and added performance of a thermal fluid heating system. Fired thermal fluid heaters are significantly more efficient than other heating system options and help facilities increase their bottom line through reduced energy costs. Other benefits include increased installation flexibility and minimal maintenance compared to steam boilers because they don't require high pressure piping, steam traps, chemical treatment, condensation collection or additional staff to oversee their operation.
Fulton Thermal Fluid Heaters can provide high-temperature service (up to 650°F) without the high pressures required of steam and are an ideal choice for many process heat applications such as oil & gas, food, chemical and pharmaceutical processing.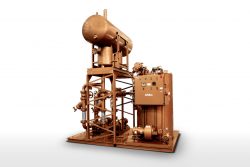 Next Steps
Because many compressed air and industrial process systems are complex and customized, you should entrust a knowledgeable provider of capital equipment and repair services to conduct a full audit of your systems who can recommend corrective actions for efficiency and reliability enhancement.
Fluid Flow's Texas division has a full staff of factory-trained personnel who can visit your facility, identify the root cause of your issue and recommend solutions. We can then partner with you to provide new equipment or retrofit old equipment to like-new condition through our centrally-located, in-house, Houston-based repair center.
Contact us today to learn more about Fluid Flow's compressed air and process equipment service and products for industries such as power generation, oil & gas, chemical processing, pharmaceuticals and more.