Fluid Flow Delivering Centrifugal Air Compressors in New Partnership With Hanwha Power Systems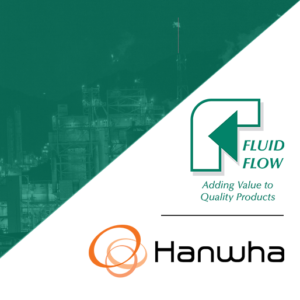 Trust the experts to help you find the best compressed air solution
With decades of experience, demanding industries have trusted Fluid Flow for our compressed air solutions. Our expertise, products, and service, allow our experts to help you find the best solution for your application. Likewise, our highly trained technicians are on-call to get equipment back up and running in no time, saving you money and downtime. To expand our product offering and continue to serve our customers with the best equipment, we partnered with Hanwha Power Systems to bring you high quality centrifugal air compressors.
Quality 
Fluid Flow works with the best in the industry to deliver the highest quality products. So, we partnered with Hanwha Power Systems who are certified in various countries for their compressed air systems. Their 100% oil-free compressors are ISO 8573-1 Class-0 certified. These systems have quality components to help keep maintenance costs low.
Budget Savings
We understand the importance of equipment that won't break your budget. With a simple structure and design, Hanwha's air compressors have fewer moving parts. Each component is designed with materials such as stainless steel to minimize wear. As a result, you can expect fewer ongoing maintenance and repair costs. In addition to a low maintenance design, Hanwha's air compressors are built with high efficiency components. Because of this, their air systems could reduce energy consumption up to 7%.

Risk Minimization
Changes in equipment health can sometimes go unnoticed, and may increase inefficiencies and downtime. So, we found an industry partner capable of reducing risk of system failure. Hanwha's preventative maintenance program helps identify inefficiencies and gets your operations back on track. With remote monitoring, the system can collect and send information to the user dashboard. This allows technicians to analyze the data and look for energy-saving improvements.
---
Why turn to Fluid Flow for your centrifugal air compressor needs?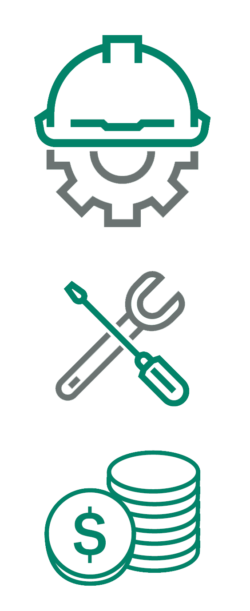 Our mission, "Adding Value to Quality Products," reflects our commitment to delivering the best products on the market and adding value with best in-class service and support. Likewise, our relationship with Hanwha Power Systems will provide customers high quality oil-free, centrifugal air compressors that with help maximize performance and profitability. To learn more about why Hanwha is the best choice for centrifugal air compressors, or to get started on your next air project, contact our team of experts at Fluid Flow.