Fluid Flow Expands Expertise into Manning, SC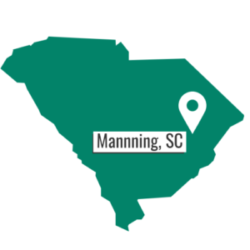 Fluid Flow is now the go-to source for compressed air equipment, parts, service and repair in Manning, SC. We understand the importance of reliability and efficiency when it comes to your critical operation. As one of the most trusted compressed air sales and service partners, we're equipped to help with any of your compressed air needs at any time. Our OEM certified technicians are trained to troubleshoot and service any make and model of machine.
How we can support your business: 
Manufacturer/OEM trained and certified technicians
Equipment repairs
24/7 support
Installation
On-site training
Service Agreements
Local OEM parts inventory
Equipment Rentals
Compressed air system audits
Remote monitoring

Along with quality service and repair, we're also the authorized distributor of Kaishan and Chicago Pneumatics. We partner with leading brands to make sure our customers are receiving quality equipment that can support critical operations. No matter the application, we can help.
Our team of experts in Manning, SC are ready to assist you with all of your compressed air needs. Contacts us today to see how we can better support your business.