Compressed Air Rental Gives Texas Power Plant Confidence To Power Through Dog Days of Summer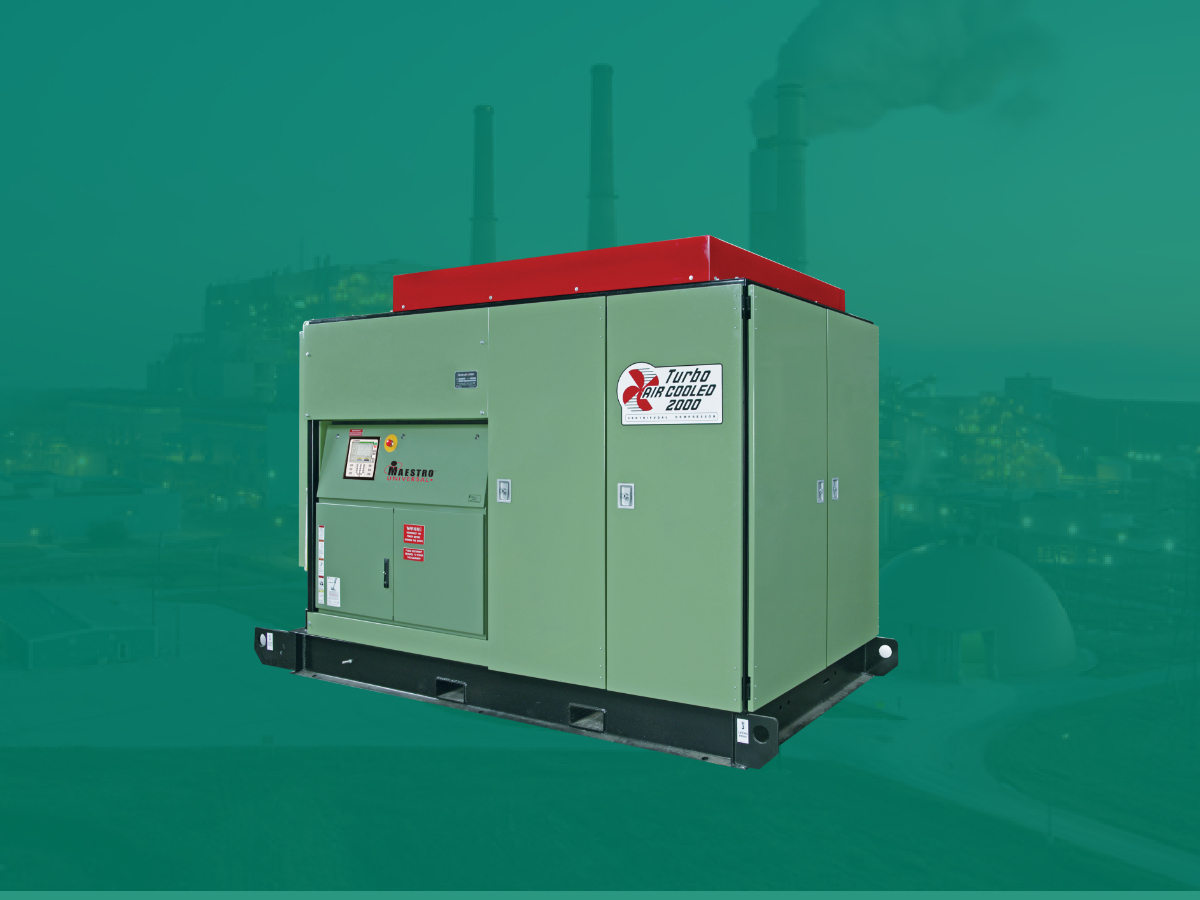 When the temperature starts to rise in Central Texas and desperate residents adjust the thermostat in response, Todd Oehlke's ears perk up.
As an electrical supervisor at the Sam Seymour Power Plant in La Grange, Texas, Oehlke and his team are responsible for supplying 320,000 households with the energy needed to endure the oppressive summer heat.
And with many days surpassing 100° F, making sure the plant has a functioning back-up compressed air system is critical.
In power plants, compressed air is used to power hundreds of pneumatic valves and actuators that help to regulate and control energy flow. In the event of an emergency, back-up compressed air systems are a necessary failsafe to prevent work stoppages and dips in energy production.
While assessing their primary and back-up instrument and service air processes this past spring, Oehlke and his team identified one compressor in need of repair. But after looking for replacement parts and learning the time to produce and ship the components fell outside of their timetable, Oehlke and the plant's purchasing department had to consider other options.
"We had compressors that were supplying our air needs, but we needed a spare so we could repair the one that had issues," Oehlke said.
While making an on-site visit to the plant, a representative from Fluid Flow inquired about the plant's needs for a redundant air compressor system. Having an understanding of the unique needs for instrument and service air in power plants, the experts at Fluid Flow recommended renting the MSG® Turbo-Air® Cooled 2000 Centrifugal Air Compressor with a capacity for 1,500 CFM oil-free air at 150 PSIG. An SPX FLOW Desiccant Air Dryer with a 1550 flow rate for ensuring moisture-free air was also recommended.
After a competitive bidding process, the plant's purchasing department approved Fluid Flow's services, and Oehlke had the new equipment within the week.
"They came in and supplied the machines for us, the service was good and we didn't have any issues," Oehlke said. "The first dryer unit had a little problem with it, but I called and explained what was going on and they brought another unit out here and put it in service, and everything worked fine from then on."
"When I called them, I got a call back really quickly within an hour or so," Oehlke added. "Their technicians were really good. I told them what I needed and they were very willing and eager to help me."
Fluid Flow offers compressed air and fluid processing expertise, and is dedicated to delivering state-of-the-art engineered systems for short and long-term rental and rent-to-own requirements. Customers who contact the experts at Fluid Flow significantly reduce the stress and downtime that can result from an unexpected compressed air equipment issue.
Fluid Flow's rental equipment provided an additional layer of protection, giving the plant's maintenance team the time and space necessary to make repairs to the old compressor. By the summertime, the plant had both the renovated compressor and back-up rental in place to handle the intense summer demand in stride. "Things can happen and you want to be able to know you can run when demand is high and the load is great," Oehlke said. "Fluid Flow provided us with the reliability factor we needed to have for the summer."