4 Reasons Why Continuous Production Industries Should Have a Reliable Compressed Air Backup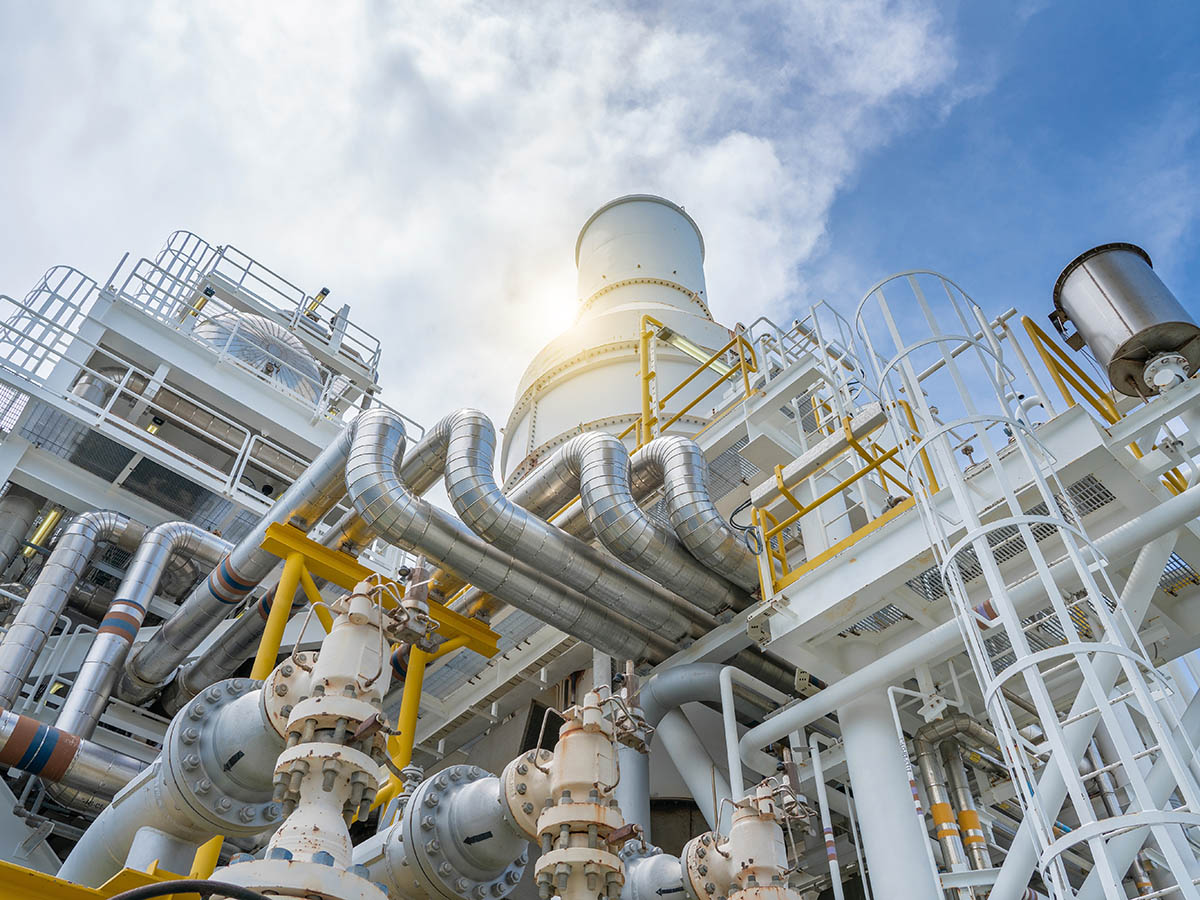 In power plants, oil refineries and chemical processing facilities that operate 24/7, compressed air is a critical utility for keeping vital systems such as pneumatic actuators, automated equipment and conveyors running smoothly. When this equipment experiences failures, it can result in lost production as well as safety concerns. Regular maintenance and equipment upgrades are just a few of the solutions operators can use to minimize these threats. However, there are four situations in which renting a compressed air backup can be more cost-effective and reliable for maintaining continuous compressed air service.
Unexpected Equipment Failure
When an air compressor shuts down unexpectedly, not only can repair costs add up fast, but any stoppage to a compressed air system can pose serious consequences. Power plants in particular need a continuous source of compressed air to keep instruments that are critical to monitoring and controlling steam and condensate in the production of electricity functioning. Having a compressed air backup plan that utilizes rental equipment can give site personnel the time to safely inspect and make repairs to malfunctioning equipment without interruptions in service, preventing catastrophic system failure.
Scheduled Equipment Maintenance
Every operation that depends on compressed air to power system tools and processes will need to set aside time periodically for maintenance. In these instances, a temporary compressed air solution can help maintain requirements for continuous compressed air, while giving engineers and technicians the breathing room they need to conduct a full evaluation of compressed air components and equipment.
Seasonal Demand Spikes
Different times of the year can cause sudden spikes in demand for compressed air. Specifically, ambient air temperature can have a significant impact on operations that require a continuous flow of compressed air. For example, in the summer, high humidity can put greater strain on compression systems to produce clean, dry compressed air, which is needed to prevent corrosion and maintain functioning equipment downstream. Alternatively, cold temperatures can cause compressed air lines to freeze, which can cause equipment failure.
Outdated or Inefficient Equipment
Older equipment may be ill-equipped to run efficiently, waste too much energy and not generate the volume of compressed air that's necessary to maintain header pressure. Pressure drop and leakage can contribute to operating losses, which can make air instruments work less efficiently. Selecting a rental solution with equipment that is updated to present-day efficiency standards may be a worthwhile investment and provide an opportunity for operators to see just how much more money can be saved on energy costs by using newer equipment.
Plan Ahead
Having a contingency plan utilizing compressed air rental equipment solutions can help operations:
• Prevent shutdowns
• Handle demand spikes
• Reduce financial risks and
• Correct potential weaknesses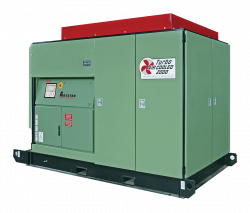 Ingersoll Rand MSG® Turbo-Air® Cooled 2000 Centrifugal Air Compressors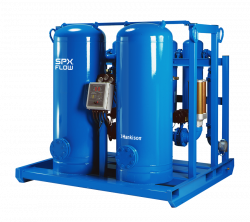 SPXFLOW Desiccant Air Dryers
Fluid Flow is one of the few compressed air rental companies providing 100% oil-free air compressors and desiccant dryers that can produce extra clean, dry air with same-week (and in many cases, same-day) delivery. Installation and set-up can also be expedited so that your operation can get back up and running quickly during planned or unplanned events.
To learn more about the benefits of rental service, you can download our white paper "Addressing Compressed Air Equipment Emergencies in Industrial Operations" or contact the experts at Fluid Flow who can address your specific needs.